About Me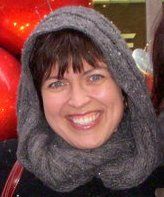 Jennifer Savage is a 2007 graduate of Connecticut Center for Massage Therapy. She has worked in a therapeutic massage environment since receiving her license in both Connecticut and Massachusetts. Her education provided knowledge of anatomy and physiology, pathology, kinesiology, acupressure and the hands on modalities listed below.
With training in Swedish Massage, Deep Tissue and Sports Massage, Chair Massage, Pregnancy Massage, Deep Pressure (a technique I developed based on my knowledge of Applied Behavioral Analysis to work with children affected by Autism) and Oncology Massage, Jennifer is confident that she can provide a relaxing experience for you. We all have stressful lives and massage is a way of managing the effects of stress.
Jennifer currently lives in Marshfield, Massachusetts and has office hours (evenings and Saturdays) at Austin Chiropractic Center in Duxbury. I look forward to meeting you and to our session.